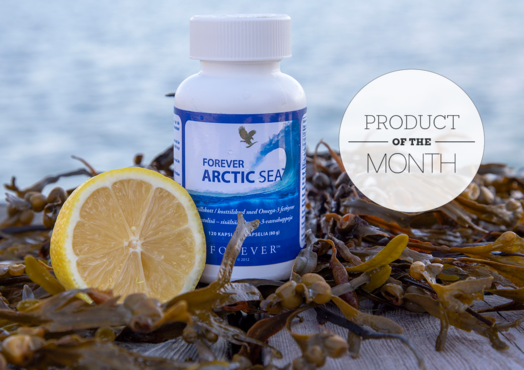 Forever Arctic Sea – Skatter från havet
Forever Arctic Sea är kosttillskottet som är gjort för att efterlikna en kost som är rik på fisk och skaldjur. Här får du vår egen kombination av omega-3-fettsyrorna EPA och DHA, från fisk- och bläckfiskolja, som kommer från Friend of the Sea-certifierade leverantörer.
Fisk har ju en ganska utmärkande smak som inte uppskattas av alla. Denna produkt passar även er smak-känsliga, då kapslarna i Forever Arctic Sea  inte smakar fisk, utan fräscht av citron och lime.
Detta är kosttillskottet för dig som vill vara säker på att du får i dig den dagliga rekommenderade dosen av omega-3-fettsyror, på ett smidigt sätt dessutom.
Fördelar
Ett balanserat tillskott med både DHA och EPA
Mjuka kapslar som är lätta att svälja
Frisk smak av citron och lime, ingen fiskig eftersmak
Framställt med omtanke om havsmiljön
https://www.salvevitae.com/wp-content/uploads/2018/12/Forever-Arctic-Sea-PoM.png
370
524
StefanA
https://www.salvevitae.com/wp-content/uploads/2017/06/Salve-Vitae.jpg
StefanA
2018-12-03 11:53:15
2019-07-29 15:09:56
Forever Arctic Sea – Månadens produkt november 2018